Tips on Repairing Underground Pipe Leaks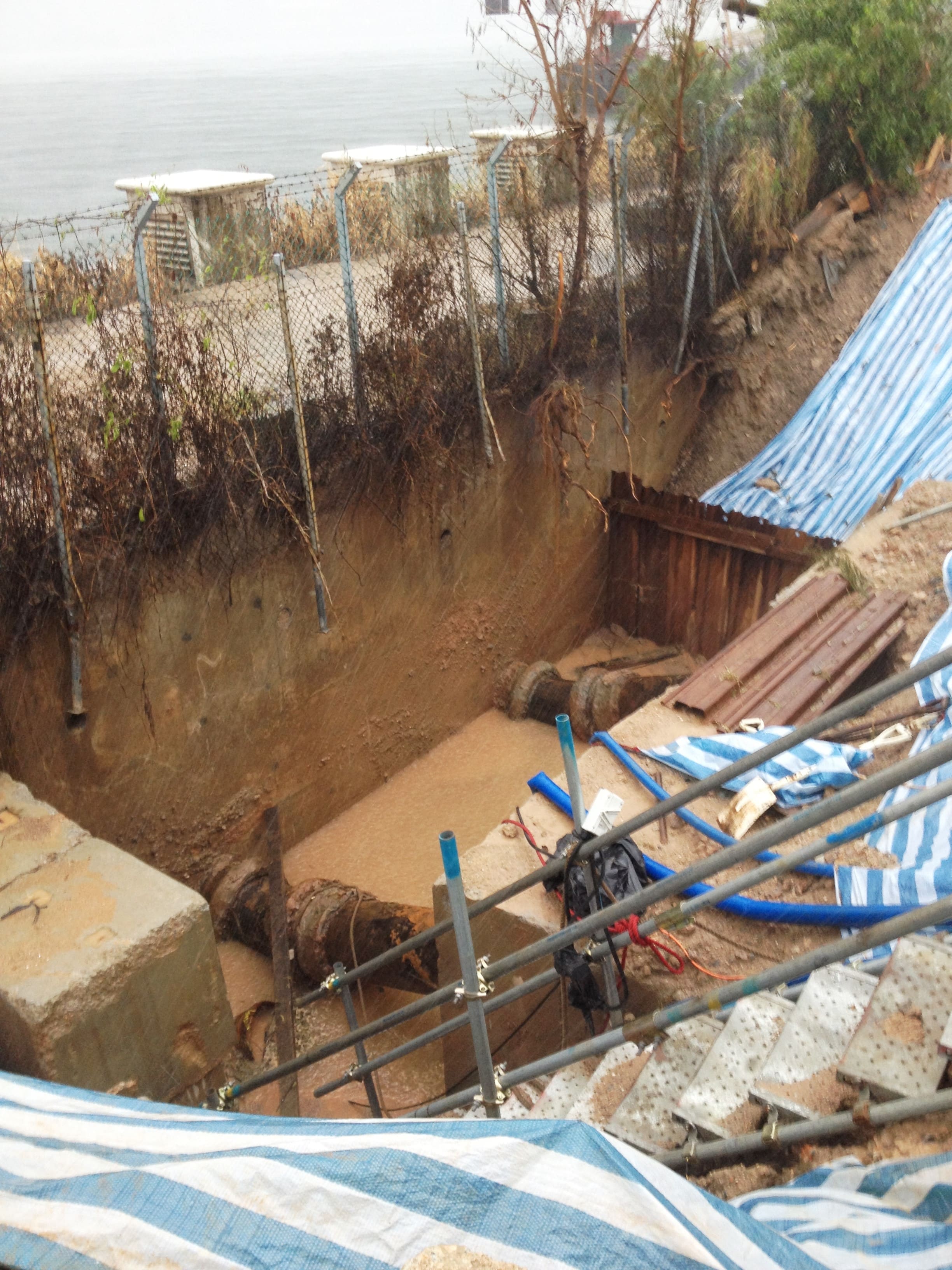 If the leak happens on the underground pipe after the meter from the water main, looks like you will have to plan for the repair works to be carried out.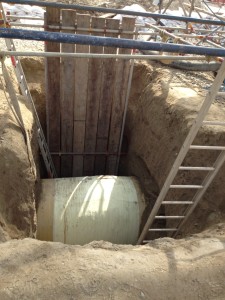 1) Check and Confirm the Pipe Routing
You may still have the old drawing of the pipe routing. Check to confirm where the pipes are routed from the water mains.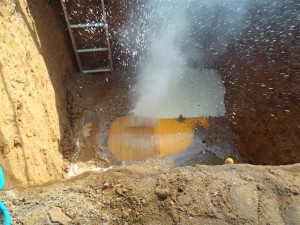 2) Locate the Pipe Leak
Ultrasonic detection equipment is used to probe into the ground to check where the leak occurs. If you don't have such equipment, you can try using a long metal chisel probed into the ground and listen to leak noises – however it is best to leave it to the plumbers to check for the leaks. Generally, it helps to perform leak detection at the still of night when the surrounding noise is kept to the minimum.
3) Excavation Works
Once the leak location is detected, mark down the area. Prior to excavation, check to ensure there are no buried utility lines in the vicinity.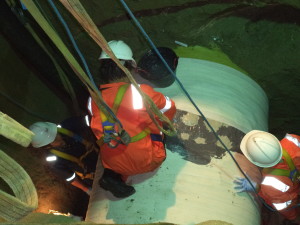 4) Repairing of Leaking Pipes
Instead of replacing the entire pipe which is costly, you can choose to use repair putty compounds and pipe leak repair kits instead. Leave the excavation open until you are 100% sure that the leak has been arrested.