Important Aspects of Surface Coating for Anti-Corrosion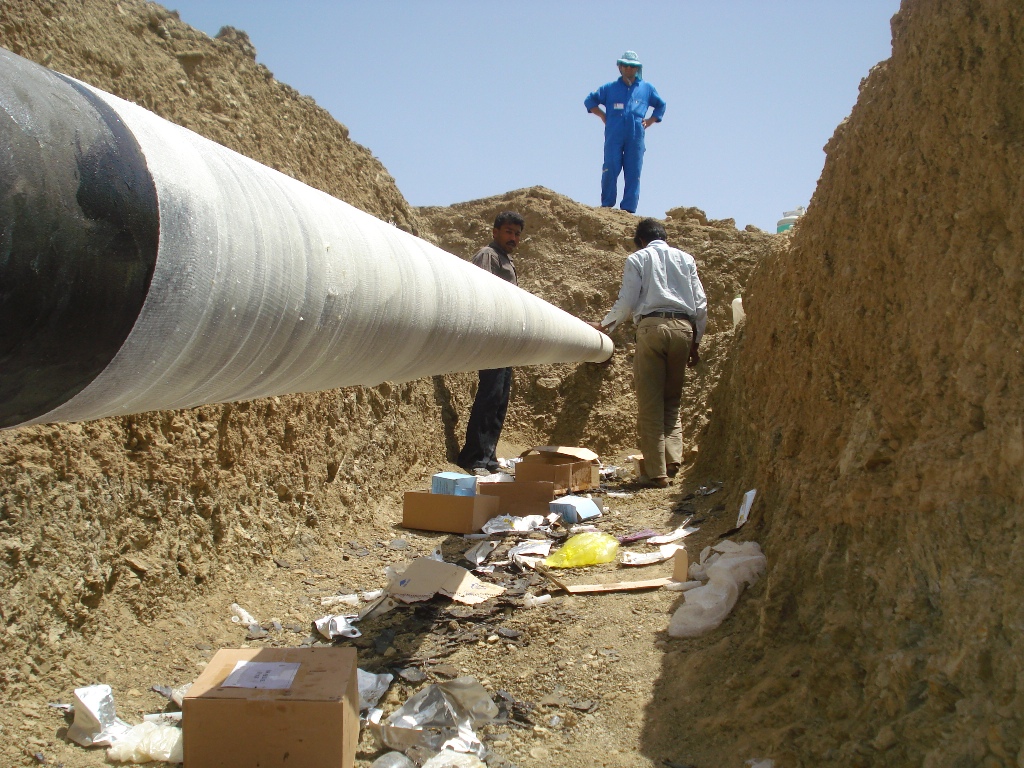 Introduction
Corrosion issues are clearly of economic costs and corrosion can lead to structural failures that have dramatic consequences for humans and the surrounding environment. Reports on the corrosion failures of metal structure, bridges, aircrafts, automobiles, buildings, and gas pipelines are not unusual. Both organic and inorganic coatings have been widely applied for the protection of metals against corrosion. In many areas of coatings technology the fight against corrosion has made significant progress in recent years. Despite significant improvements in corrosion coating technologies problems will continue to persist in the long term protection of metal from aggressive environments.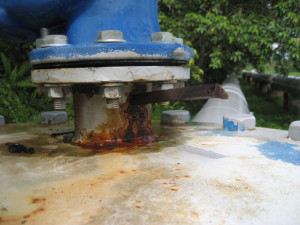 Although the oil and pipeline industry has developed reliable cathodic protection methods and monitoring systems that permit safe operation in difficult environment, these industries also experience coating failures. One of the main reasons for the limited number of high performance anti-corrosive coating systems is the complexity of the coating substrate system and the large factors affecting the performance and service life of anti-corrosive coatings. Besides the composition of the coating, this consists of binders, pigments, solvents, extenders, and additives. The performance and durability of anti-corrosive coating depends on several different parameters, such as type of substance as well as several external environmental parameters. To perform its duty effectively, an anti-corrosive coating must possess intrinsic durability, adhesion to the substrate, adequate flexibility and toughness to withstand impacts and cracking as well as maintain its appearance when subjected to stress, swell, mechanical abuse, or weathering. The coating industry is a mature industry that has been undergoing a continual change in technology throughout the last few decades. An introduction to the different types of anti-corrosive coatings presently available, the main components in anti-corrosive coatings, novel anti-corrosive coating ideas and a summary of most important degradation mechanisms.
1. Coating additives
Paint additives and coating additives include a wide range of materials added to polymer resins, paints and coatings and other substances to modify specific properties. They include insulating paint additives, powder coating additives, catalysts, wetting agents, levellers, clarifier, coupling agents, deflocculates, thinners, thickeners, anti-caking agents and other chemicals. Paint Additives and Coating Additives are available in many different forms. A wide range of paint additives, coating additives, insulating paint additives and powder coating additives made from the finest quality raw materials. These products are effective in providing water resistance, corrosion resistance, heat resistance and abrasion resistance. Our paints and coatings additives are safe and environment friendly.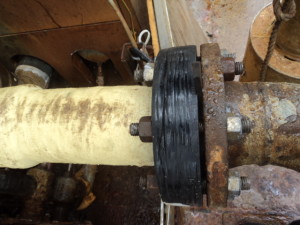 2. Anti-corrosion coating
Features
Two components mixing system
Quick Drying at room temperature
Self-Priming (No need to apply primer)
Tough & Scratch proof
Fire Resistance – BS-163
Excellent resistance to U.V. Radiation
Resistance to Acids, Alkalies & saline atmosphere.
Stable up to 200°C
Advantages
Easy to apply by Brush
No skill manpower requirement.
Quick & Convenient
Considerable reduction in painting time.
Applicable on Ferrous & Non-ferrous metals.
Benefits
Saves cost as compared to conventional protective paints
Reduces the delivery period due to fast & short painting process.
Saves Manpower & Time.
Applications
Equipment Structural Steel
Industrial Valves, Motors & Pumps
Control Panels, Transformers
Pipe Lines, Storage Tanks
MS Structures, Chemical Plants/
Refineries/Thermal Power Complexes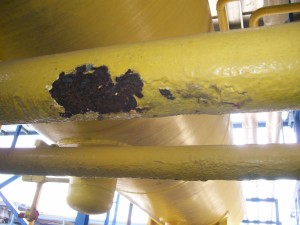 Specifications of anti-corrosion coating
Function Polymeric based protective coating to protect Metallic Structures from Corrosion in varied climatic conditions.
Features
Self-Priming Two Component Air Drying Easy to Apply by Brush
Physical properties
Form: Liquid
Odour : Non
pH : Neutral
Density : 1.01 (+/- 0.02) at 27°C
Viscosity : 24 sec. ( B-4 Cup ) at 270°C
Application properties
Touch Dry 60 minutes at 30°C
Re-coating 90 minutes
Hard Dry 24 hours
Coverage 0.5m2 per litre per coat (Flat Area)
2mm/ per coat – Brush Application
Application Method Conventional Brush Technique
Surface Requirement Free from dust, rust, oil, grease & any other Foreign Deposits.
Performance properties
Flexibility (Conical Mandrel) 4mm: No Film Crack
Impact ( 60 Kg/Cm2): No Film Crack
Adhesion Passes Gt O
Scratch Resistance: 4.5 kg
Thermal Stability 230°C ( Continuous)
Immersion in cold water for 7 days : No Effect Observed
Immersion in Boiling water for 24 hours : No Effect Observed
Immersion in Lubricating Oil for 7 days : No Effect Observed
Immersion in Vegetable Oil for 7 Days : No Effect Observed
Immersion in Kerosene : No Effect Observed
Salt Spray Resistance 1500 hours : No corrosion
Exposure to mix. Of 20% HCL & 18% H2So4: No Deterioration of film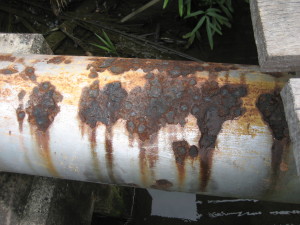 Conclusion
In response to the needs of these industries innovative anti-corrosion coating technologies has led to the development of new anti-corrosive coating systems, designed to withstand weather and abuse on the field. The desire for increased service life through corrosion control systems has driven, and will continue to drive, further advancements in anti-corrosion coating technology.