Coating Inspection Requirements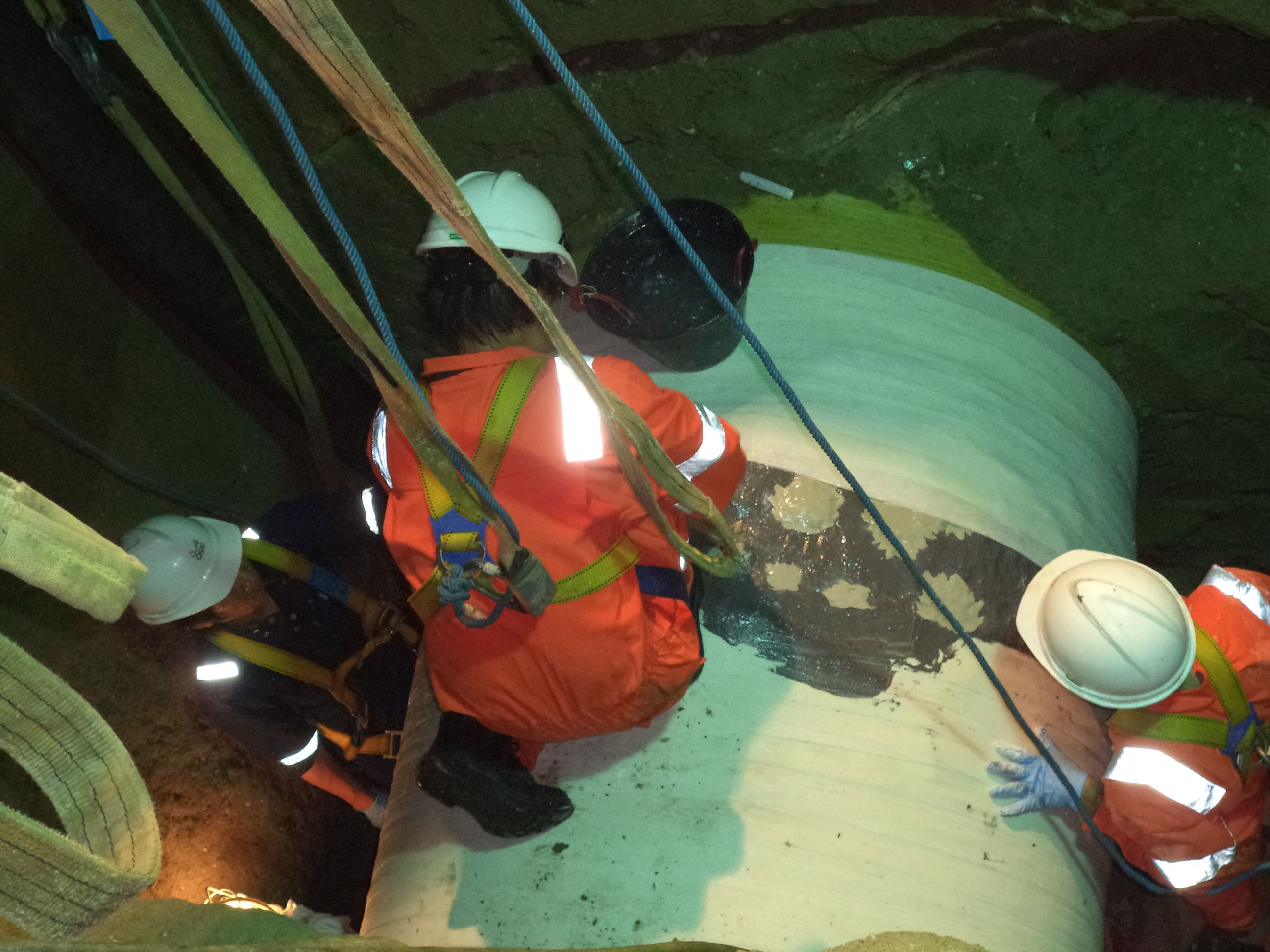 Introduction
Any individual required to carry out inspections is to be qualified to NACE Coating Inspector Level 2or an equivalent qualification. The appointed coating inspector shall carry out inspections and record the results of the inspection at the various stages and verify that these are in compliance with the standards. All deficiencies/ non-compliances found at any stage of the surface preparation and coating application process shall be reported and rectified before proceeding to the next stage.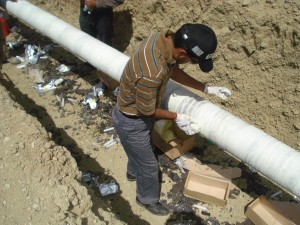 (1) Coating inspection items
The coating inspector should be satisfied that the surface preparation meets the agreed standards and that the environmental conditions are suitable for coating application and curing, before coating application commences. The required drying and curing times should be allowed before further coating work is carried out. The condition of the first layer of anti-corrosion coating should be inspected and accepted before each successive layer of paint, including the stripe coats. Manufacturer's technical data sheets should be carefully followed, particularly for coatings such as epoxies, which have minimum and maximum over-coating times. These are often called the over-coating window. The coating inspector is to carry out measurements at the different stages of the surface preparation and coating application process. Various measurements need to be taken and recorded usually in a daily log and where applicable, in a non-conformity report.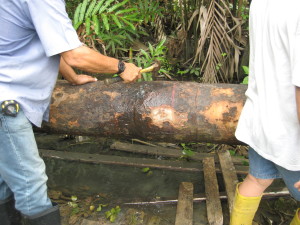 (2) Environmental conditions
Measurement of relative humidity and surface temperature is to be carried out at different stages, to assure that the relative humidity is less than 85% and the surface temperature of the substrate is 3°C above the dew point. Conventionally these measurements are carried out using a wet and dry bulb hygrometer of the type and a surface temperature gauge.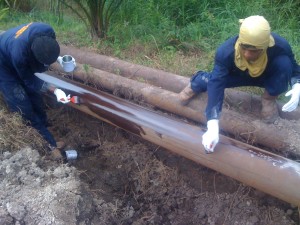 (3) Oil, grease and other contaminants
The surface should be free, and kept free, of contaminants such as oil, grease, flame burns and chalk marks. The visual inspection for contamination by oil can be aided through use of a fluorescent light.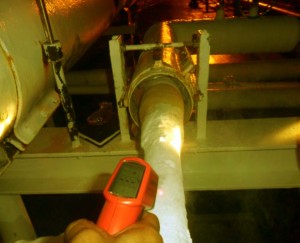 (4) Substrate surface profile
The inspection of surface profiles is required to be carried out at the primary and secondary surface preparation using a visual comparator gauge.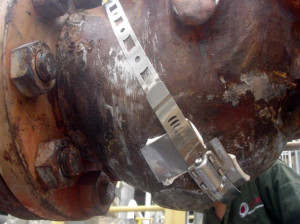 (5) Dust levels
A report is to be made on the dust levels prior to coating application to confirm compliance.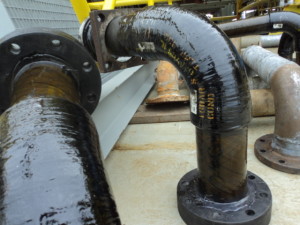 (6)Wet film thickness (WFT)
Measurement of wet film thickness (WFT) is usually done by the applicators as part of their quality control procedures to ensure that the final DFT levels required will be achieved for each coat.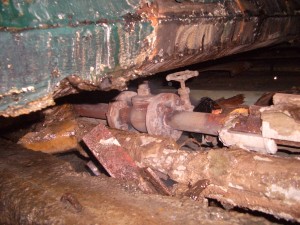 (7) Dry film thickness (DFT)
The final dry film thickness needs to be measured and recorded to prove that the coating has been applied to the thickness specified by the coating manufacturer.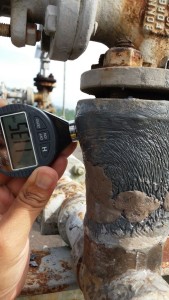 (8) Coating film thickness measurements
The wet film thickness (WFT) of the coating is required to be measured regularly, so that the required dry film thickness is achieved in compliance with the appropriate requirements and coating manufacturer's recommendations. DFT measurements should be carried out by a qualified coating inspector using a thickness gauge.